Maintaining a safe, healthy environment
We're already in a good place, but the seriousness of the Coronavirus situation deserves new levels of stringency. Our response is to instigate a strict plan of initiatives to protect and reassure our members when we reopen the gym.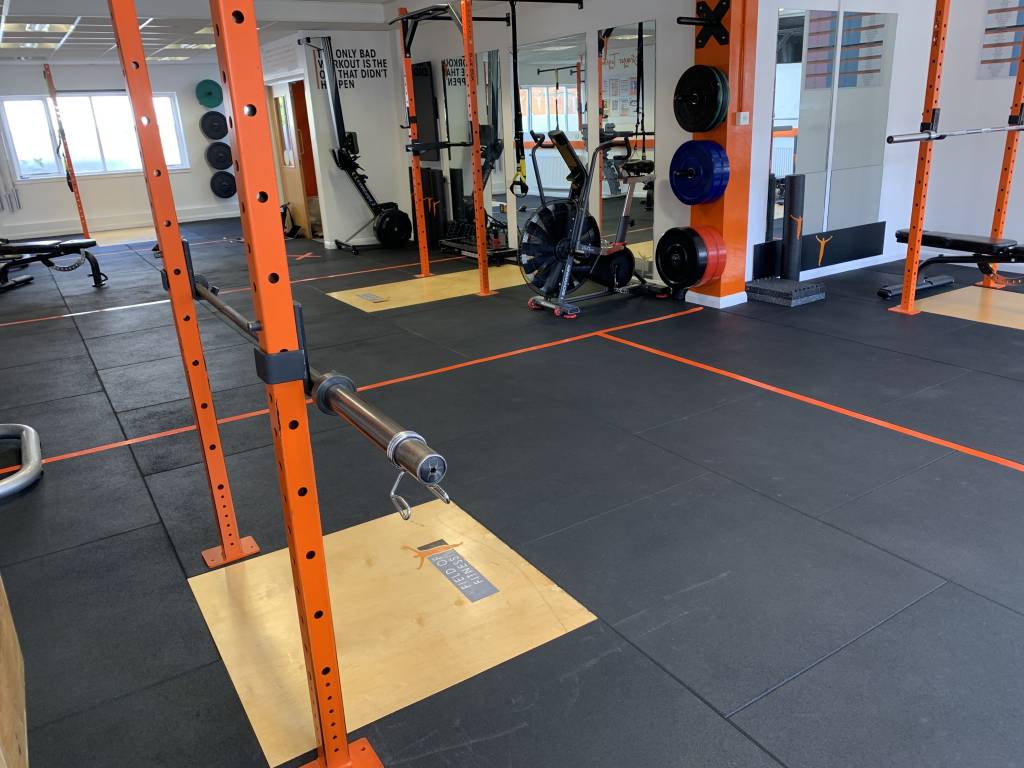 Updated practices
Personal training is only ever carried out in groups of three.
Every member has a minimum space allocation of 100 sq ft when training.
Each member has sole use of their equipment for each session.
Our Pod System creates natural training separation within the gym.
All equipment is cleaned with sanitiser after each session.
We limit sessions to 50 minutes to allow for 10 minutes of cleaning.
New initiatives
We've completely redecorated – there isn't a corner that isn't sparkling.
We will thoroughly sanitise the entire space every month.
We've installed hand sanitisers and antibacterial wipes throughout the facility.
Every training station is positioned at least 2 metres apart.
Our team training environment has been re-designed and participation numbers restricted to adhere to social distancing measures.
Every FOF team member is fully briefed on correct practices.