Member of the Month – August 2015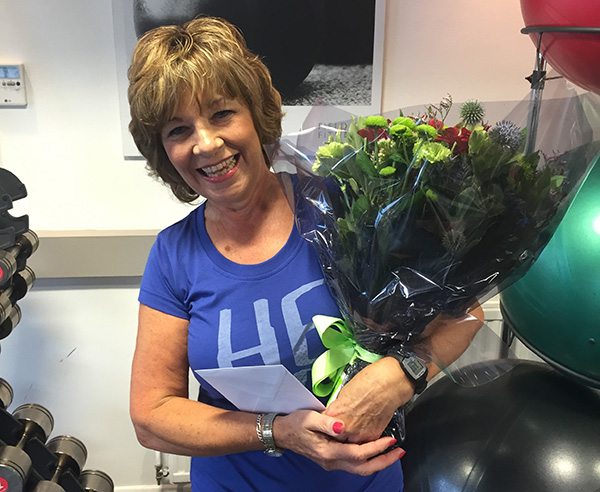 Name:
Val Robinson
How long have you been training with Field of Fitness Fitness?
Since October 2014. The first 3 months were spent strengthening my back. From January this year we have worked on increasing my fitness.
What do you love about training with Field of Fitness?
The team here are welcoming, encouraging and fun. It's not at all intimidating and is safe environment to improve one's fitness. Jon is amazing and he knows exactly the right exercises for my level and ability.
What do you think has been your greatest achievement whilst training?
I have so many but these are the three I picked. 1. My core strength has resolved my long term back problem giving me a renewed lifestyle. 2. I am so much more confident in the gym; and actually loving it! 3. I dropped a dress size just by exercising.
What's your favourite exercise?
Jon regularly introduces a new routine so my favourite often changes. This month it is the TRX jack knife, although I'm struggling with the target. I will get here in a couple of weeks!
What do you want to achieve at Field of Fitness in the next 3 months?
I am planning a long trip at the end of the year and need to be really fit for it.
I would like to recover my original golf handicap from before my back injury.
To stay motivated, happy and loving it!
How has training at Field of Fitness effected you personally?
I started with Jon initially as a means of strengthening my back – which still remains the most important objective – but he has encouraged me so much that I have become really committed to staying fit. I am so much more confident – as I feel great, having lost inches, built muscle, reduced fat and have taken on board everything he advises me on. The motivation I get from Field of Fitness is extraordinary, one cannot put a price on feeling this fit and well.