September 2019 member of the month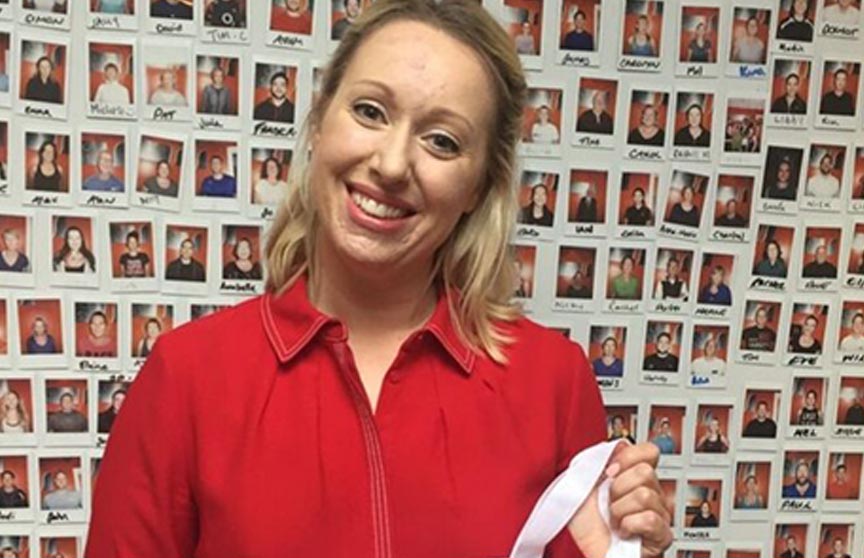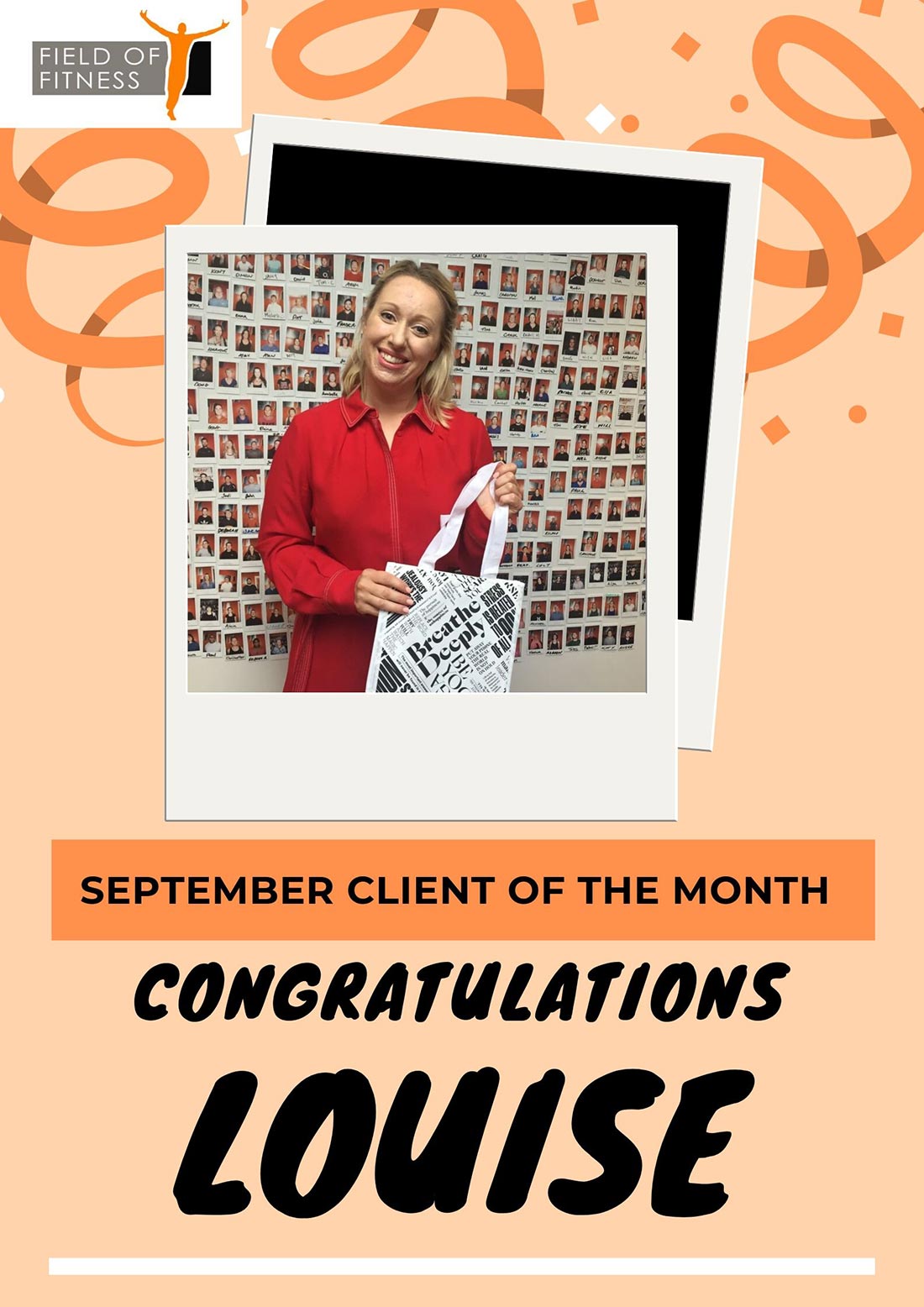 1. Name
Louise
2. How long have you been training with Field of Fitness?
I joined in April 2019 on a 1-month trial and have just completed 6 months. This is the longest I have continuously worked out for well over a decade!!
3. What do you love about training with Field of Fitness?
I love the variety of the classes and semi-private sessions and particularly the fact that all the thinking and planning is done for you. The app is really easy to use to book sessions and has meant that for the first time in ages I have managed to make regular exercise a consistent part of my life.
All of the coaches are amazing so you can expect a high-quality session each time you come but they all bring their own style which keeps the sessions feeling fresh and fun (as well as hard work!). The coaches do a fantastic job at continuously adapting programmes to suit all different levels of fitness or to cater for injuries so you get a tailored experience but not in a way that singles you out in a negative context.
I have realised that working out on my own is not a good fit for me – I love being part of this community and it definitely keeps me coming back each week. There is something really motivating about training with other people even if you are all completely different fitness levels and at different stages in your own journey. We are all there for the same reason so there is a great sense of camaraderie in that.
4. What do you think has been your greatest achievement whilst you've been training with us?
I walked in to Field of Fitness a total nervous wreck and I am still amazed looking back that I made it in at all! That first meeting was so critical to making me feel comfortable and I haven't looked back since. My greatest achievements are pretty basic – I am proud to have kept coming in every week for the last 6 months, that I've consistently improved over that time and that I really enjoy this new part of my life. My overall fitness level has vastly improved along with flexibility and strength. A highlight for me was taking part in Battlefield which is not something I ever imagined I would do, let alone after only 5 months!
5. What's your favourite exercise?
No favourite exercises yet – ask me in another few months!! Definitely a few un-favourites but let's keep this positive!
6. What do you want to achieve at field of Fitness in the next 3 months?
I want to improve my understanding of my own ability and performance – my focus until now has mainly been on continuous attendance and working hard when I'm here but I'd like to get better now at some of the exercises that I still find tricky!
7. How has training at Field of Fitness affected you personally?
I joined Field of Fitness primarily because whilst I'd been steadily losing weight over the previous 2 years I wasn't seeing changes in my self-esteem, confidence or overall mental wellbeing that I might have expected. I had been holding off re-starting exercise until reaching a weight when I felt comfortable to do so – I reached the realisation earlier this year that this perfect day might never come. As fate would have it, a Field of Fitness ad popped up on my newsfeed and the rest is history.
Since joining I have lost a significant amount of weight and my body shape is completely different. But most importantly I have lost most of the self-hatred, shame, and lack of confidence that has been dragging me down for years. I've started figure skating lessons again after a 20-year gap and took dance classes in the summer for the first time in a decade. All of these changes are invaluable to me and there is absolutely no doubt that Field of Fitness has been the catalyst.