July 2019 member of the month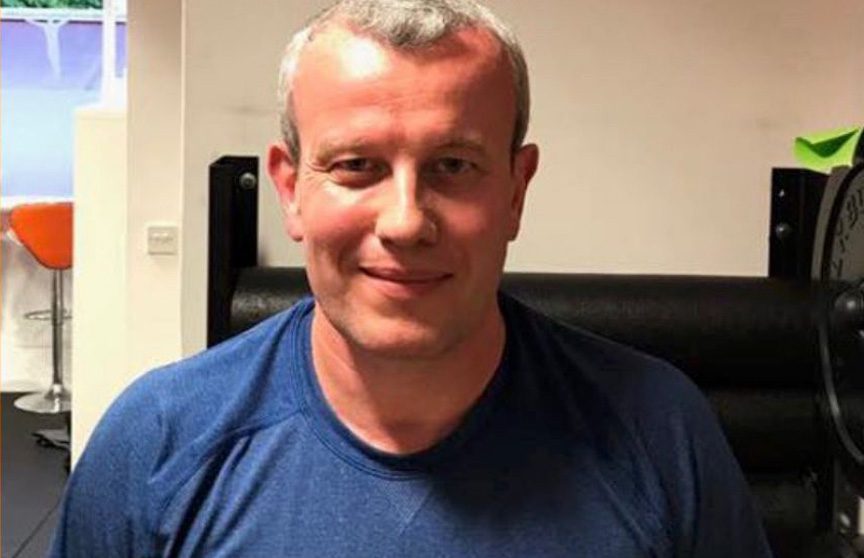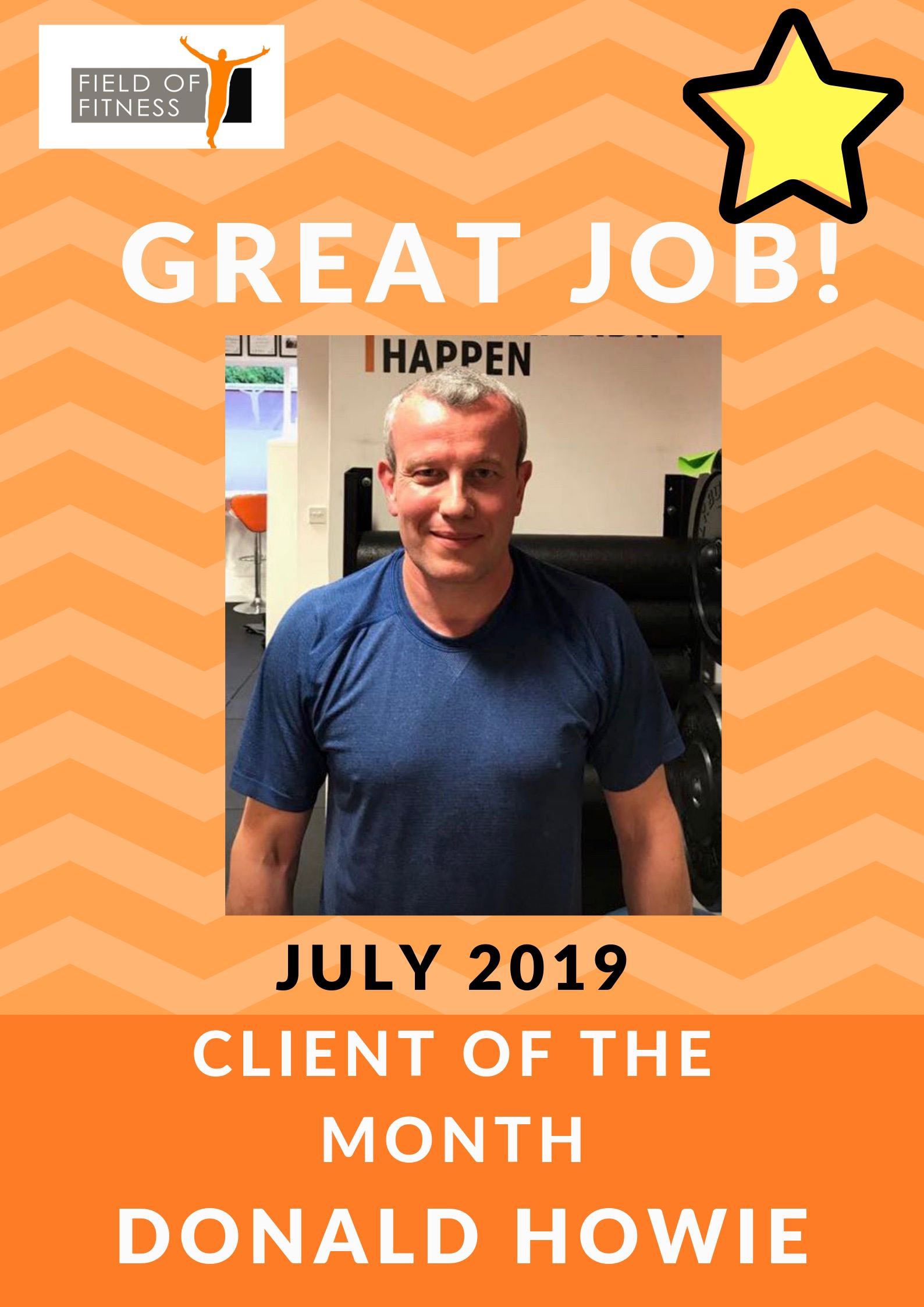 1. Name
Donald Howie
2. How long have you been training with Field of Fitness?
Coming up for 5 years
3. What do you love about training with Field of Fitness?
The people I train with. Both the staff and the members at the gym are people whose company I enjoy. I love the fact that I can train with people of all ages, who all have different strengths and areas to work on and yet we all do the same programmes. The trainers are also brilliant in the way they can adapt sessions for whatever part of my tired old body is playing up that week.
4. What do you think has been your greatest achievement whilst you've been training with us?
Without a doubt throwing the medicine ball through the wall in the top studio! I'm not sure Jon loves it, but it amused me!
5. What's your favourite exercise?
The boxfit (is it coincidence that spellcheck turns that to biscuit) class on Tuesday is brilliant from start to finish. I love the exercises but I also find it's a class where everyone works hard but has a heck of a lot of fun doing it. The smile on Oliver or Betty's face as they punch me as hard as they can makes my week.
6. What do you want to achieve at field of Fitness in the next 3 months?
I'd like to get better at chest press – pressing my body weight is a long way off unless I amputate both legs!
7. How has training at Field of Fitness affected you personally?
Undoubtedly I am not as fat as I would be otherwise but I would say the biggest difference is mentally. I am naturally a grumpy sod and working hard in the gym definitely improves that side of me. Before anyone else says it, I am fully aware there is still a lot of scope for improvement but fof helps a lot.