October member of the month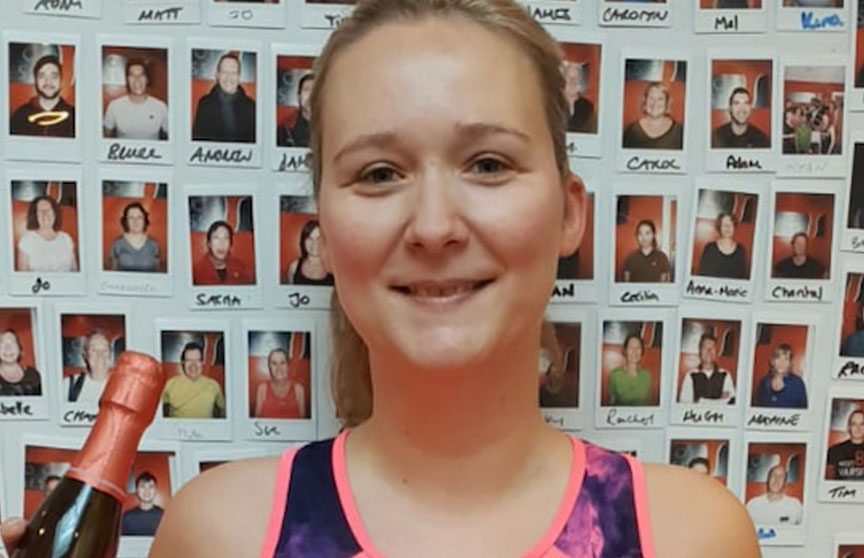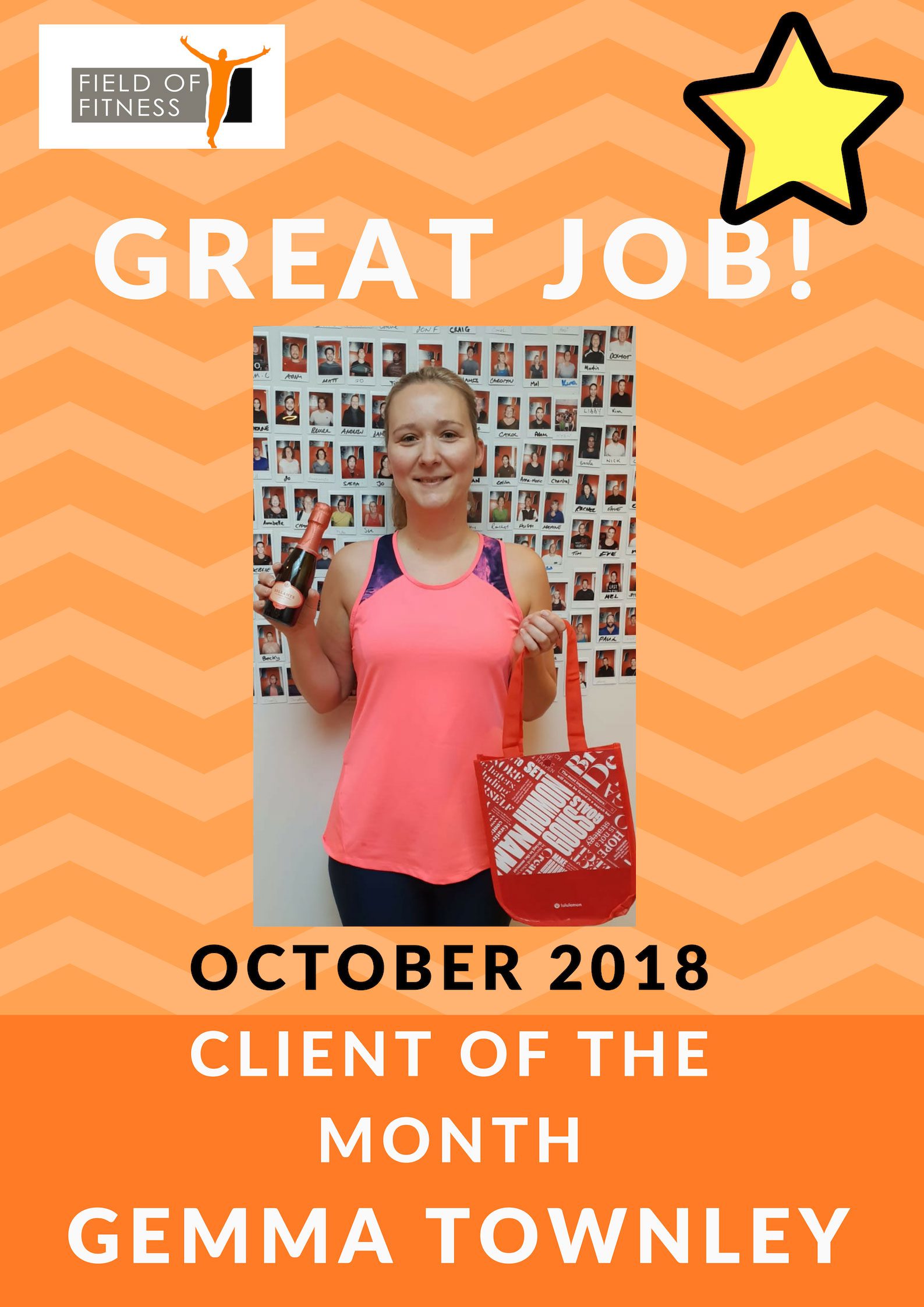 1. Name
Gemma Townley
2. How long have you been training with Field of Fitness?
Five months
3. What do you love about training with Field of Fitness?
It's fun!
Variety – no one session is the same.
Support – the coaches are great motivators and together with the camaraderie from other FOFers this creates a fun and supportive atmosphere.
I never have a bad day if I've started it with a training session!
4. What do you think has been your greatest achievement whilst you've been training with us?
Before joining Field of Fitness I hadn't done any exercise in earnest in quite a while (years!) so there have been many. But pull ups (assisted!) and olympic squats stand out.
5. What's your favourite exercise?
I'm partial to a squat!
6. What do you want to achieve at field of Fitness in the next 3 months?
I want to continue improving my fitness and strength, and I have a little more to go on my weight loss journey.
An unassisted pull up and the ability to 'hang tough' would be the icing on the cake.
7. How has training at Field of Fitness affected you personally?
Training at Field of Fitness has been the impetus I needed to overhaul certain aspects of my life – from nutrition to fitness. I've lost a significant amount of weight in the last 5 months (2 stone, 7 pounds, and counting!) and I am definitely a different person to the one that started five months ago.