David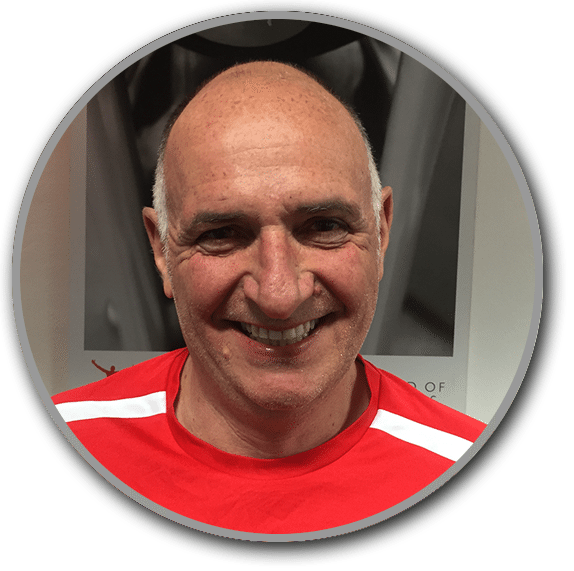 I remember thinking I was physically strong with legs and stamina having run marathons and regularly play football, so I asked to concentrate on upper body. Jon insisted on strength testing my legs and following lunges, squats, etc. I was so surprised when I learned that my legs were nowhere near as strong as I thought — in fact resulting in stiffness and muscle tightness making it difficult to walk for a week!
We have focused on improving core strength, which has changed the way I approach sport and everyday life. This has been supplemented with training to meet specific goals whether that was weight loss, triathlon readiness, cycling or recuperation from injury or as now, with rehabilitation following a knee replacement.
My all round fitness has improved immeasurably. It is currently keeping me sane while I recover from knee surgery-not being able to run or cycle we are focusing on building my strength back and getting my heart rate up with upper body exercises.
I now have a much better appreciation of my body and how to exercise. I see many people who, like me before I started at Field of Fitness, train vigorously without understanding or correct form that can actually be harming them and certainly not making the most of their training time.