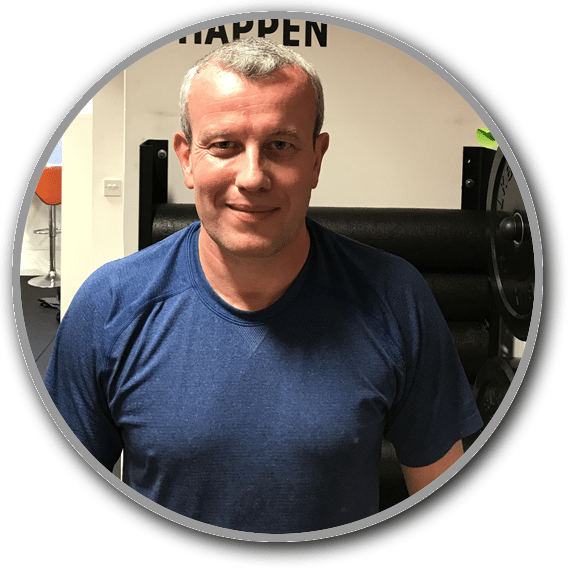 "For the first time I remember I am actually enjoying training."
Donald
I've been with FOF for about three years. I started training to try to maintain some fitness given my inability to run but I never really set myself any goals. I trained because I felt I had to but it wasn't something that I really dedicated myself to or that I approached with a decent attitude. If I'd taken that attitude to work I would have been sacked and I would have deserved it.
In the last 6 months 2 things have changed but in many ways they are related because fundamentally they are all in the mind.
Firstly the introduction of the semi private training. I was deeply sceptical, another sign of a dreadful attitude because how can you write off something you haven't even tried? I can honestly say that I love it. Perhaps I'm lucky but I train with some lovely people. People that I am happy to spend time with and who undoubtedly make me train better. The presence of other people adds a little competition but in a good way – perhaps inspiration is a better word and seeing people getting better is hugely encouraging when you aren't perhaps seeing the small changes that are going on in your own body. The other thing is the camaraderie. There is nothing better than one of your training partners encouraging you, because there really is always one more rep in there, you just need that push to get it out. I don't know if they realize it, but the other people there make a huge difference to my training and I would like to thank them for it.
The other big change is more personal. I am by nature a miserable sod which isnt particularly healthy and can be a real pain in the ass to be around. On entering the gym and being asked how I was I would usually find something to complain about, aches and pains, lack of sleep etc all of which was true but the unintended consequence was that it set my mind into a negative mode and significantly raised the chances of me having a bad session. I was setting myself up to fail as soon as I came through the door. (it must also have been a real joy for the trainer's to have to deal with that).
A couple of months back I sat down and thought about this – what was I trying to achieve and how was I going to do it. I had to accept the fact that at 48 I'm not going to be the fastest, strongest, best guy in the gym but I can be the best me in the gym. I can push myself and achieve goals that mean nothing to anyone else but which make me feel good but I can't do it with a rotten attitude. I decided to walk in the door and rather than focus on the niggles, focus on all the things that were working, on all the things that I can do and make them better. When someone asks how I am – "I'm good", because actually I am. Lots of people have proper ailments, I was just moaning.
For me the difference is immeasurable. I walk in the door smiling, I push myself really hard, I have fun with the other people there and I walk out the door smiling. For the first time I remember I am actually enjoying training.
It's simple stuff but the biggest change is in what is going on between my ears – it's amazing what your mind can get your body to do.
I must end by saying a special thank you to Graham who has just been fantastic. I train with Graham more than anyone – perhaps he is the only one who can put up with me, and he has been absolutely key to my change. The technique work is great and he is so encouraging.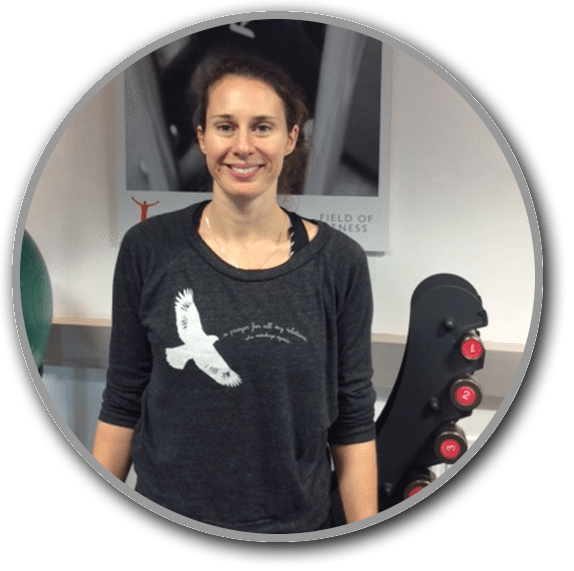 "I feel much stronger and most definitely with less back pain."
Beth
Before I started working with Jon, I had been suffering with scoliosis (back pain). I would always have pain down one side of my body as my muscles didn't know how to work properly. I'd always done a lot of sport, but adapted to make it work for my body. In our sessions, Jon covered a highly detailed, progressive program starting with the basics and working out which parts of my body worked correctly and which didn't. He figured out the specific exercises my body needed in order to strengthen and move properly (without cheating!) Whilst I know that my scoliosis is not going to go away completely, I am much more aware of my body and how to use specific muscle groups to be able to move more effectively. I feel much stronger and most definitely with less back pain. 
The 1:1 individual attention is amazing to make sure that what I am doing is what is right for my body. I can now go to the gym, or workout at home, knowing that what I am doing is helping me and my body.
"without doubt the finest personal training practitioners I have ever worked with"
Hugh
"I have been working with Jon, Dan and the Field of Fitness team for a number of years at their fantastic facility in central Guildford. What has always impressed me about their operation is how personal the service is and how much they genuinely care for each and every one of their clients.
The holistic approach they take to every client's wellbeing ensures no stone is left unturned and that any programme is specific to that individual's requirements. It's very unusual to find trainers that have the skills and motivation to effectively work with anyone from elite athletes to mere mortals yet Jon, Dan and the team are able to achieve this and make each client feel special.
They are constantly improving their skills and service and are without doubt the finest personal training practitioners I have ever worked with, I would encourage anyone serious about improving their health and wellbeing to talk to the Field of Fitness team."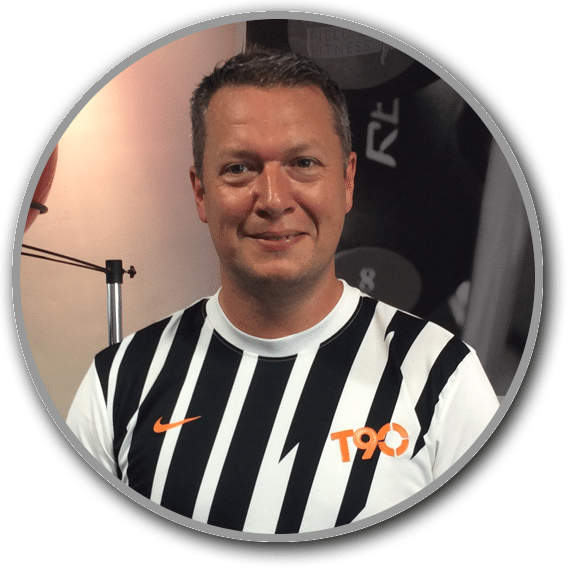 "I find myself more energised both at work and home"
Derek
Before joining Field of Fitness I bought myself an exercise bike which I would use 3 times a week for approximately an hour at a time. Since then in the classes we have worked on my cardio fitness as well as core and strength. Training  twice a week in a varied session I find myself more energised both at work and home.
The main difference this has had on me personally is my weight loss. I have been training now for approximately 10 weeks and have lost 10kg. I feel more toned in certain areas and has made me feel more confident in wearing clothes that now fit. I am also able to enjoy more activities at home with my family.
I couldn't be happier with the training programme I have undertaken and wouldn't change anything. Every single member of staff is professional and friendly and I would highly recommend personal training to anyone at Field of Fitness.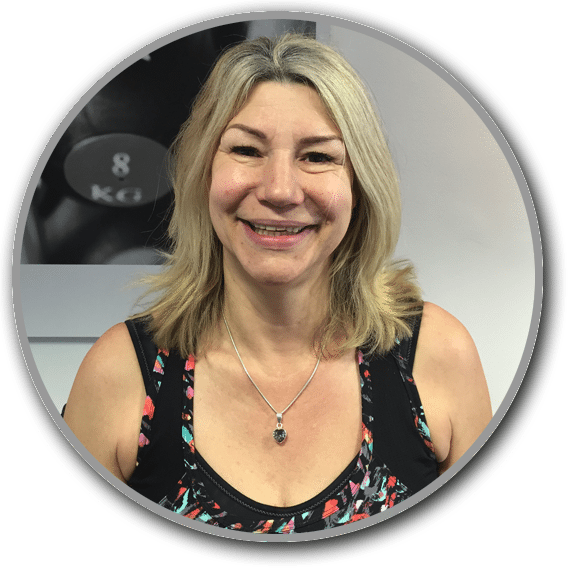 "All the instructors are of such a high calibre"
Mel
Before I started at Field of Fitness I was doing one-off gym sessions that were unsupervised, no specified routines, and hence I was making no real progress. So we began by starting right back at square one with an overall assessment, and it highlighted many weaknesses, mainly in my back and core.
Since then I have gradually progressed, regaining my overall fitness and core strength. However, the big win for me has been that my training has greatly reduced the intensity of my lower back pain; it also highlighted a serious heart defect that has now been addressed with medication, allowing me to continue training at a progressive level.
All the instructors are of such a high calibre, so that with each instructor there is never a drop-off in the standard of training.
"My training is now more focused and more productive"
Matt
I was training regularly but found that I had plateaued and was lacking focus and goals. The FOF team and I agreed specific goals with timescales, the sessions were then planned to support these. My sessions are varied so I never feel they are getting stale or repetitive. As a result my training is now more focused and more productive.
Im definitely fitter and more healthy generally. Most importantly it has enabled me to complete Ride London in 2015 and I will be doing it again this year.
Hopefully in a good time again!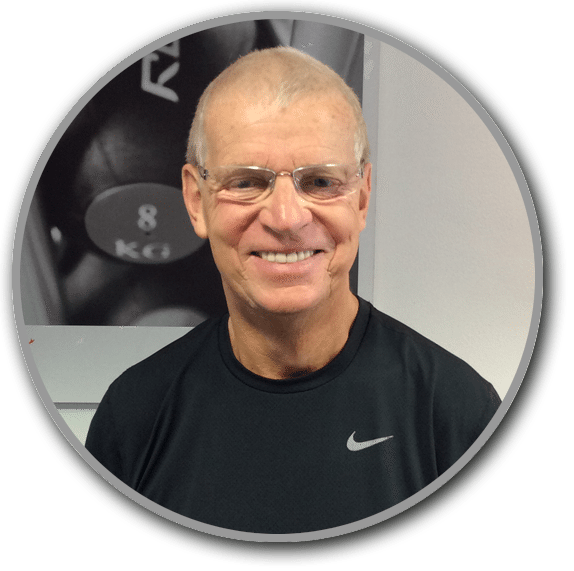 "I feel more like 52 than 72"
Barry
Before I started working out with Field of Fitness, I used to cycle and walk quite frequently. However, I wanted to find a gym where there was full time help and training on a more extensive schedule. I needed help on arm, legs and knees, by trainers that knew and understood what to do.
 
We we've done loads of CV and weights work, as well as more specific work on areas that needed attention, plus general body work and stretching. The impact on me has been huge. At 72 years old it makes me feel more like 52! I can cycle and walk with friends and keep up with all the exercise.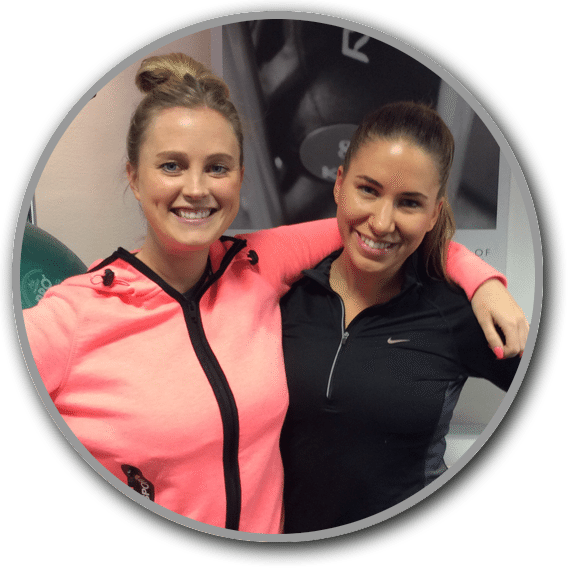 "Reignited our motivation and focus"
Nicky & Libby
We had previously been going to the gym together for years but hadn't been seeing results we expected, resulting in low motivation. When we joined the guys at Field of Fitness, we  focused much more on technique and re-educating us out of bad form, as well as giving exercises that were easy to do in a home setting, away from the gym.
The results have been exactly what we were looking for with reduced body fat and increased muscle and overall we are much healthier and less tired. Much more importantly it has reignited our motivation and focus, given us more confidence and has made exercise fun again.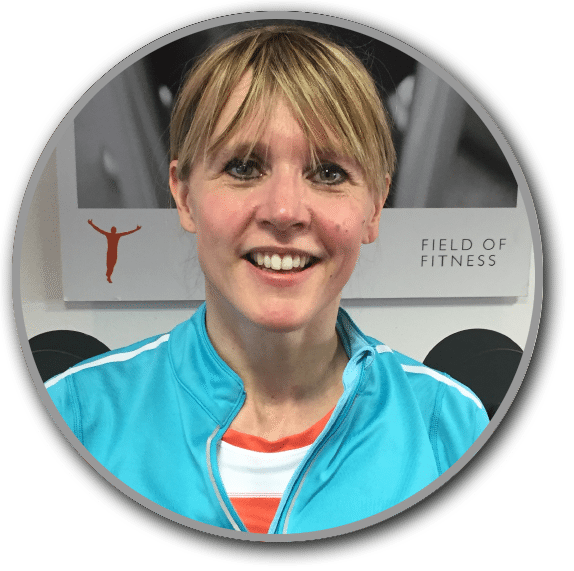 "I feel great physically and mentally afterwards"
Carolyn
Although I kept reasonably fit by running a couple of times a week and entered occasional running events, I didn't have any particular structure and I didn't focus on other aspects of my fitness. I couldn't motivate myself to go to the gym and didn't enjoy the gym environment.  
However, since receiving a 'personal training' birthday present from my husband five years ago, I have never looked back!  I really look forward to the sessions and feel great physically and mentally afterwards. The sessions are regularly fine-tuned to meet my current goals; each workout differs sufficiently from the last, which ensures they remain effective and interesting.
I feel more confident about my base level of fitness. I have been pushed beyond what I thought I could do physically – and survived! This has been extremely useful for the half marathon training/events because, just when I think I'm running out of steam, I have come to understand when I actually have more fuel in the tank to see me through to the finish line.
I would give up a lot of other luxuries before giving up this one!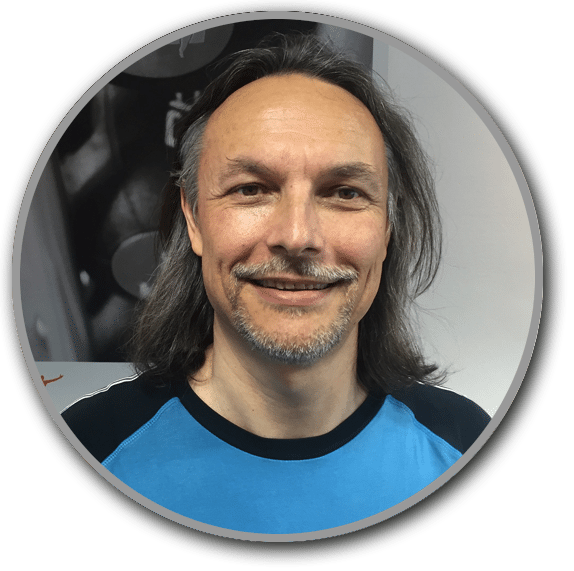 "Reduced pain and more activity"
Martin
Due to a serious road accident my posture had seriously deteriorated, with kyphosis setting in along with weak core strength, to name but a few issues!
 
After a thorough appraisal to determine my problems, strengths and weaknesses, a set of specific stretches, exercises and routines were put together to see how my body could cope. As a result, I have gradually progressed, regaining my overall fitness and core strength. It has greatly reduced the intensity of my hip and lower back pain, enabling me to become a lot more active with less side effects.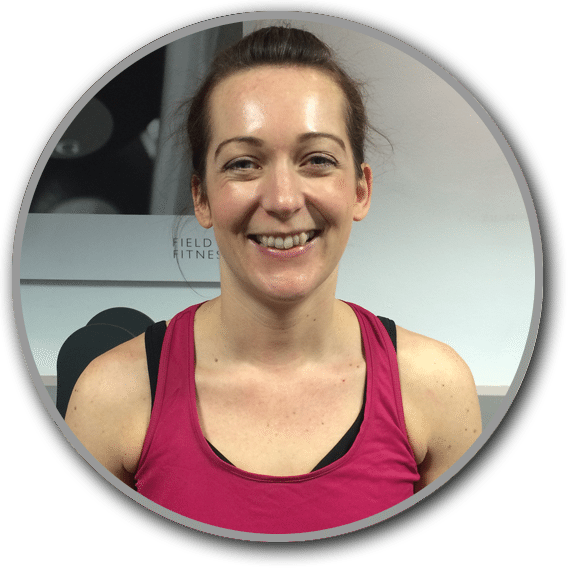 "My strength increased dramatically and all the little niggles disappeared"
Jo
I was a regular runner and occasional team sport player (hockey and netball) and I started attending the lunch time sessions when I was training for the London marathon in 2011/2012. At the time I thought I was quite fit!
 
However, I was amazed how much I ached (in a good and satisfying way!) after the first session. I soon realised I had many unused muscles particularly my core and upper body. I found the sessions exciting and effective. My strength increased dramatically and all the little niggles I used to experience from time to time running disappeared. I have not been injured and off running since 2012 and I am sure that is largely due to the significant increase in strength and flexibility as a result of the sessions at Field of Fitness.
Dan and Jon and the team are all extremely welcoming and knowledgeable and the place has a fantastic motivational atmosphere. The regularly attendees in our group sessions are all extremely devoted and it makes a significant difference to our effectiveness in the afternoon when we return to the office with clear heads (and aching limbs!).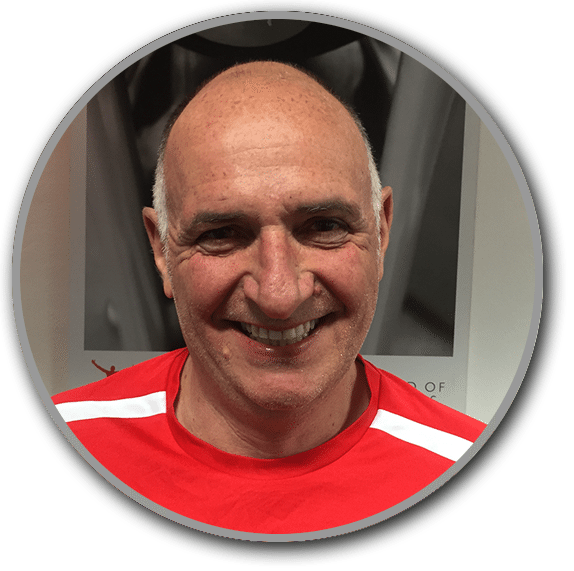 "My all round fitness has improved immeasurably"
David
I remember thinking I was physically strong with legs and stamina having run marathons and regularly play football, so I asked to concentrate on upper body. Jon insisted on strength testing my legs and following lunges, squats, etc. I was so surprised when I learned that my legs were nowhere near as strong as I thought — in fact resulting in stiffness and muscle tightness making it difficult to walk for a week!
We have focused on improving core strength, which has changed the way I approach sport and everyday life. This has been supplemented with training to meet specific goals whether that was weight loss, triathlon readiness, cycling or recuperation from injury or as now, with rehabilitation following a knee replacement.
My all round fitness has improved immeasurably. It is currently keeping me sane while I recover from knee surgery-not being able to run or cycle we are focusing on building my strength back and getting my heart rate up with upper body exercises.
I now have a much better appreciation of my body and how to exercise. I see many people who, like me before I started at Field of Fitness, train vigorously without understanding or correct form that can actually be harming them and certainly not making the most of their training time.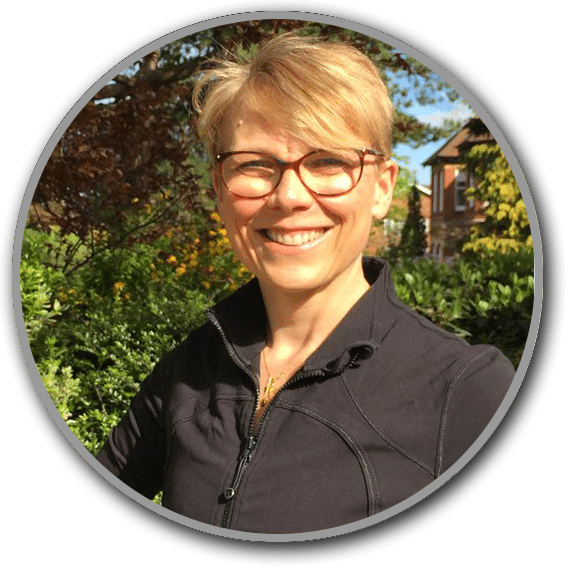 "A complete and balanced approach to exercise to achieve my goals"
Michele
Before I started working with Jon I had a cartilage removed from both knees and I wanted to get back to cycling and swimming asap. As well as strengthening exercises for my knees Jon showed me a huge variety of exercises to improve my core and upper body strength.
 
I feel that the sessions at Field of Fitness are integral to maintaining my health and fitness; my programme is fully targeted and specific to me and there is a huge variety of the latest equipment and knowledge. The guys have made a huge difference in understanding the need for a complete and balanced approach to exercise to achieve my goals.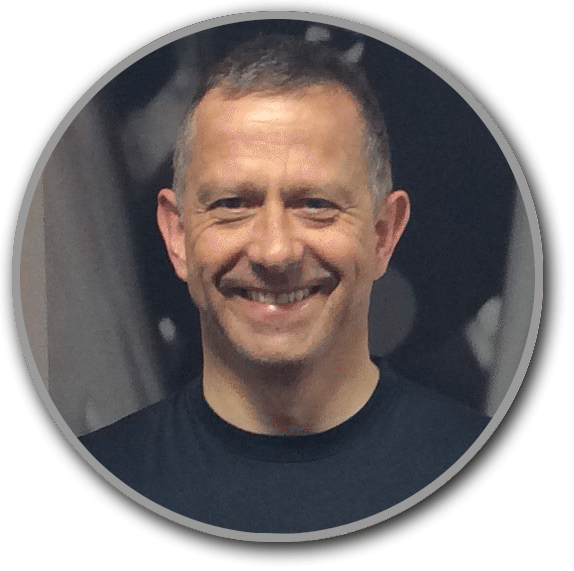 "The fittest I have ever been and motivated to be fitter"
Andrew
Reaching my mid–forties, I had well and truly lost the fitness I had in my 20s and early 30s when I played a lot of football. At the end of 2010, I weighed the most I had ever weighed and decided I needed to make a change.
As I had hoped, training, fitness and exercise are now an integral part of my day to day life. I am the fittest I have ever been and motivated to be fitter. I have completed 20 Duathlons in five year's including an Ultraduathlon. I am also two stone lighter than I was in 2010.
I now have more energy, feel better about myself and enjoy a great sense of achievement. Exercising at Field of Fitness has exceeded my expectations of what I thought I could achieve. I also have a renewed love of cycling.
"An integral part of my life"
Jim
"Field of Fitness have been helping me with my flexibility, strength and stamina for years now. The team are very serious about fitness and wellbeing but still make the gym a fun place to be.
"When I started with a personal trainer I never imagined how integral a part of my life it would become or how much more I would get rather than grinding repetitious slogs alone in the gym.
"Every session I have with Dan is thoughtfully prepared and tailored to my needs and goals, I am often pushed hard but I trust him to know how hard it should be. Without their expert help I know I would be a lot less prepared to make the best of life."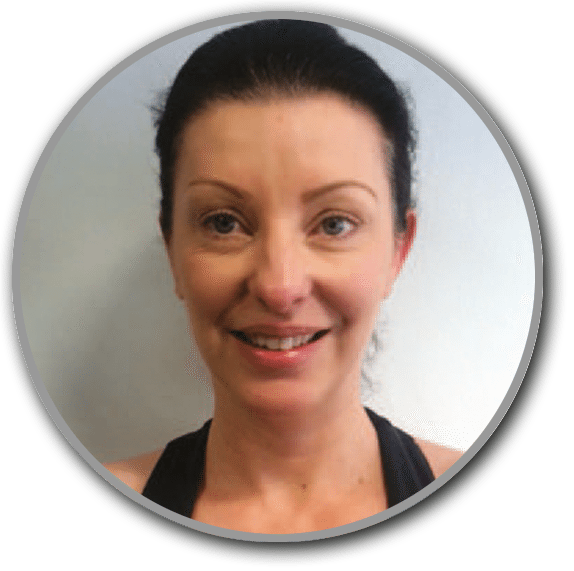 "Not just about the exercise"
Kim
"I joined Field of Fitness almost one year ago. My initial aim was to lose some weight and to tone-up – I had noticed that my metabolism had slowed down, meaning I could no longer eat the same way without doing some exercise to compensate.
"I also really wanted to get aerobically fit and improve my stamina and energy levels. Looking back, it was a great decision and I absolutely love it!! It's not just about the exercise, Dan has made me think about what I eat, which has helped me make better choices food-wise. Field of Fitness is now an important part of my routine and something I will never give up!"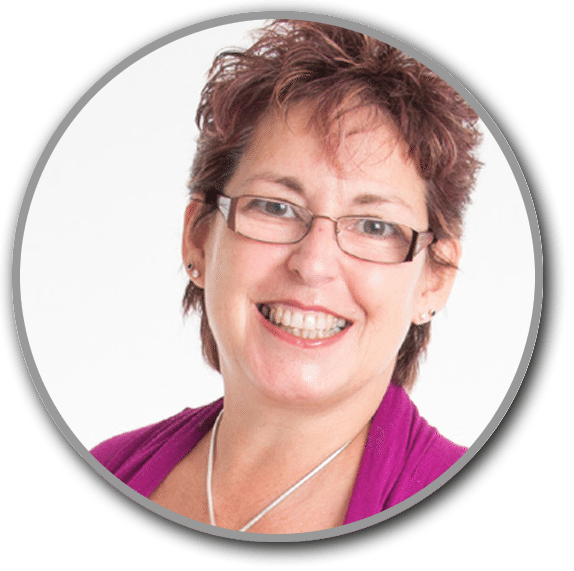 "My fitness has rocketed"
Vanessa
"I've run my own business for 27 years and I'm still 100% motivated to do what I do. Staying fit and focused is essential and, apart from the obvious health benefits, there is a HUGE overlap with issues around energy and self-belief that come from exercise.
"I simply acknowledge the massive difference exercise makes to my business energy and drive – I have lots of those 'if I can do this, I can do anything' moments during exercise, which I absolutely love.
"I also acknowledge that having a Personal Trainer works for me because I like knowing there is someone else on my team who wants this almost as much as I do. Which, of course, means training sessions are non-negotiable appointments in my weekly diary."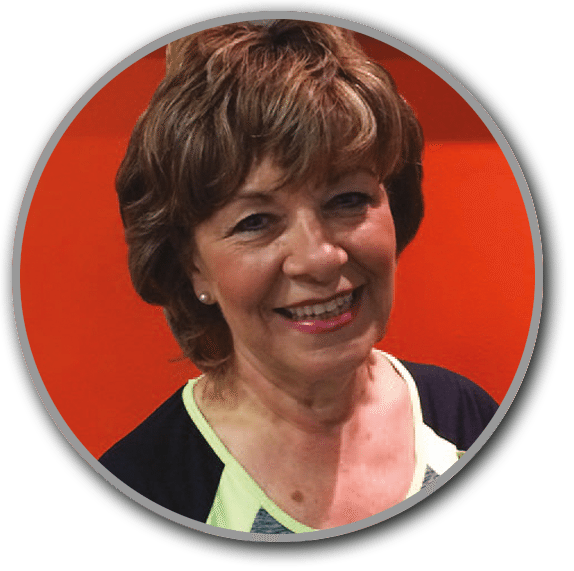 Val
"I had been recovering from a long term lower back problem, having tried every therapy possible. I was resigning myself to a life of pain, no golf, aerobics or Zumba – even walking brought problems at times.
"Jon took me in hand, spending the first three months rebuilding the strength in my back. He introduced me to exercises that concentrated on core strength and stability, correcting the poor technique I had picked up after years of group classes. Within 3 months I was confidently exercising with absolutely NO PAIN whatsoever. It felt like a miracle.
"At this stage of my life I appreciate how important keeping fit and healthy is, I have been given another chance to do and participate in the things I love doing.
"I now actually enjoy working out at my gym, something I had always endured in the past, using a variety of programs Jon has given me. In May I reached my "healthy" target i.e. reduction of fat, muscle built, improved hydration levels and feel 10 years younger!!! My weight was reduced by exercise rather than the usual dieting, importantly not losing in the wrong places i.e the face!
"I intend to stay with Jon as he will certainly keep me motivated. At this stage of my life I appreciate how important keeping fit and healthy is, I have been given another chance to do and participate in the things I love doing.
"I am so grateful to Jon and the wonderful team at Field of Fitness."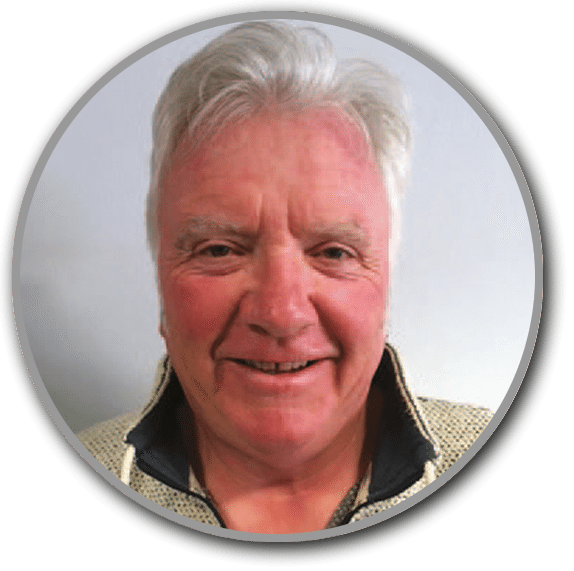 "It was time to take action"
Jim
"I have been going to the gym at Field of Fitness for several years now and I can clearly see the benefit. I started from a very low base having done no physical training for some 10 years; I am a professional golfer, but had spent most of that time in an administrative position at my golf club.
"In 2007 I returned to full time golf as first team coach with the Surrey Golf Union, it was time to take some action regarding my fitness. Since then I have undertaken one on one training sessions most weeks and due to the progress I have made and the confidence I have in the team, I have introduced a number of my first team squad to Field of Fitness.
"Whether it is for personal training or sports massage I could not recommend the expertise and professionalism of the team at Field of Fitness more highly."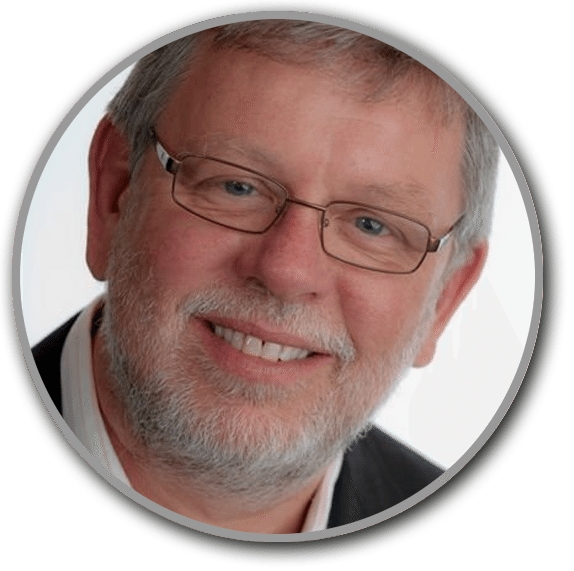 Steve
"In March this year I exited my engineering business following a stressful few years of long hours, travelling and poor eating habits  (I worked with filling stations!). The net result was that I was overweight and had very high blood pressure. And, despite a strong rugby career into my 40s, I also no longer exercised.
"Through exercise and changing my eating habits – along with the whole team making it very hard for me to fail! – I've shifted 3 stone in five months and have now come into the 'normal' weight range. My last blood pressure reading was the perfect 120/80. Which is fantastic.
"You don't need to be a Doctor to appreciate the potential benefits of such a massive change"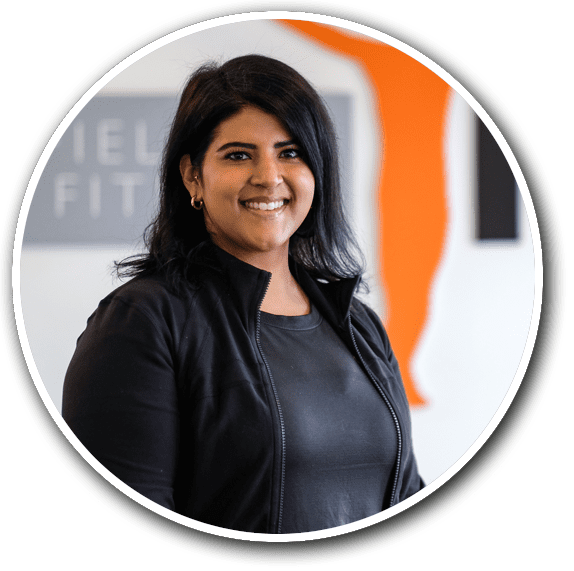 "I absolutely love the challenging workouts and being pushed in a way I couldn't be in faceless gym."
Shazeen Emambux
1. Name
Shazeen Emambux
2. How long have you been training with Field of Fitness?
I'm relatively new to the FOF family after starting in January of this year.
3. What do you love about training with Field of Fitness?
Where do I begin?!
The team – hugely friendly and supportive. They all share the same ethos when it comes to health and fitness – it's a holistic approach and it's about you as an individual and your needs – there is no one size fits all. The enthusiasm they exude has quickly made the gym somewhere I want to be more and more! It feels like a family at FOF and the team genuinely care about what you're doing.
My coach – I've loved all the fantastic people I've done sessions with but building my relationship with Jon has been really important for me, he's offered the support when I needed it and given me the push when I needed it. His 'stopping isn't an option' line always springs to mind! But, I have done things I never thought I would be able to do. This mental as well as physical support has totally shaped the way I feel about exercise and my ability to push harder and do better.
There is no complacency about the service at FOF – it's not just about getting you through the door and wooing new clients, it's the constant nurturing as an existing client that you get and maintaining this highly personal approach is what sets you apart.
I absolutely love the challenging workouts and being pushed in a way I couldn't be in faceless gym. The mixture of cardio and weight work keeps my body guessing and it means that no two sessions ever feel same. I've loved learning new techniques and exercises and especially finding out more about the 'theory' before carrying out the 'practical'. The focus is always on the quality of what you're doing, not just banging out reps with poor technique.
The way progress is measured always gives you something to celebrate – whether it's that you were able to go heavier with your weights, or your body fat dropped – there's always a positive to be found and team help you find it.
It's fun!
4. What do you think has been your greatest achievement whilst you've been training with us?
For me, I guess my achievements are measured in 2 ways – the first is the numbers after an Inbody, and second are the mental/psychological benefits I'm gaining.
I have genuinely tried to give 100% in every session.
There's no doubt, the fat loss and change of body shape has been the biggest notable change in the last six months but it's also noticing the improvement in recovery – seeing my heart rate going from red to yellow to green a bit more speedily is great.
I can see that I'm able to handle more – my current sessions are definitely some of my most challenging and intense I've had and I can recognise the change in what I'm able to tackle now compared to six months ago.
My energy levels are higher and that has made a huge difference to my general wellbeing.
Outside of training, I've been able to reduce some of my medication and some of my symptoms have definitely improved. My doctors have really noticed a change in me – my cortisol levels are better managed, because my weight is reducing my hormonal imbalances are less impactful and I am successfully living steroid-free which is the biggest game changer for me after my past bad experiences.
Mentally, compared to the immense apprehension I used to feel coming to a session, I'm in a much better place. And now when I see that little orange doorway in Chapel St, I'm just excited to get in and get started – that is huge for me.
5. What's your favourite exercise?
LOVE a leg day! Really enjoying developing my squat. Even have got some time for a Hungarian split squat!
Also now really enjoying some of the upper body exercise, the flies and presses.
Obviously pushing Jon on the prowler!
6. What do you want to achieve at field of Fitness in the next 3 months?
So many things!
I want to get closer to my long-term targets around weight/body fat and muscle mass and hopefully manage some of the anxiety I have around InBodys!
Set some new targets and goals for my long-term ambitions.
Try doing a few more semi-privates perhaps as my 4th/5th session of the week.
I'd like to do a group con and/or bootcamp and push myself to exercise amongst other people and enjoy the FOF community a bit more – really would like to manage some of the nervousness I have around that.
But basically, more of the same.
7. How has training at Field of Fitness affected you personally?
Quite simply, it's brought me back to life! It may sound dramatic and it actually makes me a little emotional when I think about how broken I was back in January. I was really struggling with my health issues both physically and mentally and couldn't bear the thought that I would be feeling the way I was forever more. I came to see at a real low point knowing things needed to change.
I have totally fallen in love with exercise again. I crave it, I want to do more and more and it's made me realise that my body is capable of more than I give it credit for. I knew the power that exercise could have but it's exceeded my expectations ten-fold.
It's given me control over how I feel – I'm not going to wake up and have my health problems disappear but I can be responsible for my day to day lifestyle – i.e I can keep training, getting stronger and I can continue to have a balanced and nutritious diet. Those things are in my power to change. And funnily enough, when those are working in a positive tandem, the other stuff is all easier to bear.
This year has been one of high highs and low lows but coming to FOF has been one of the best decisions I've made and I'll always be so grateful for how they've supported me on all levels this past six months.