What happened the last time you felt pain in your body?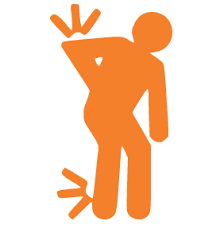 I bet you reached for a painkiller or Ibuprofen or even called the Dr for something stronger. If so you may have suppressed your single most essential bodily function for healing. Too often we think of INFLAMMATION as something we need to get rid of and instead choose to medicate our pain, swelling or stiffness to relieve the discomfort.
INFLAMMATION is a critically important DEFENSE MECHANISM as it's our NATURAL SIREN to alert us that a body part needs attention.
HOW INFLAMMATION WORKS – It works in 2 main ways, PRIMARY and CHRONIC
PRIMARY PATHWAY works on DETOXIFICATION and REPAIR – Everyday when you walk, exercise, eat or breathe the body needs to cleanse and eliminate the build up of TOXINS and repair tissue and cellular injury that has occurred. When PRIMARY INFLAMMATION is hard at work in the body you will not experience any pain or even be aware its occurring.
When primary pathway falls short then SECONDARY PATHWAY steps in.
SECONDARY PATHWAY INFLAMMATION is what we call CHRONIC INFLAMMATION.
It is a pathway of protection, protecting your tissues and cells from rapid destruction allowing them to adapt to ongoing stress in an area of the body causing PAIN SWELLING and STIFFNESS – this is when most people self medicate.
In many cases medications do have a place however only in chronic conditions like Cardiovascular problems or problems with inflammation in your Autoimmune System (bodies ability to fight germs)
Doctors also have a rather relaxed attitude in prescribing strong drugs to combat inflammation. These drugs are in themselves TOXIC and cause liver damage and stomach problems as well as addictive properties.When we take these medications we DISABLE the bodies ability to protect itself using our first line of defense which is our PRIMARY PATHWAY.
I an not suggesting that you live your life in pain. just become responsible for your own GOOD HEALTH, look at your DIET AND LIFESTYLE –  also use COLD and HEAT to help control muscle inflammation. Another way is by PHYSIOTHERAPY or MASSAGE.
A good IMMUNE SYSTEM also helps with inflammation.
DIET – eat more OMEGA 3 and less OMEGA 6 ( meats and dairy )
Have an ALKALINE BODY.
Eat lots of VEGETABLES.
Have lots of PROBIOTICS in your diet.
Drinks plenty of WATER – HYDRATION is so important.
Finally if you have an injury or any type of inflammation REST and RECOVERY is also vitally important.
Graham