Field of Fitness Annual Charity Christmas Dinner 2015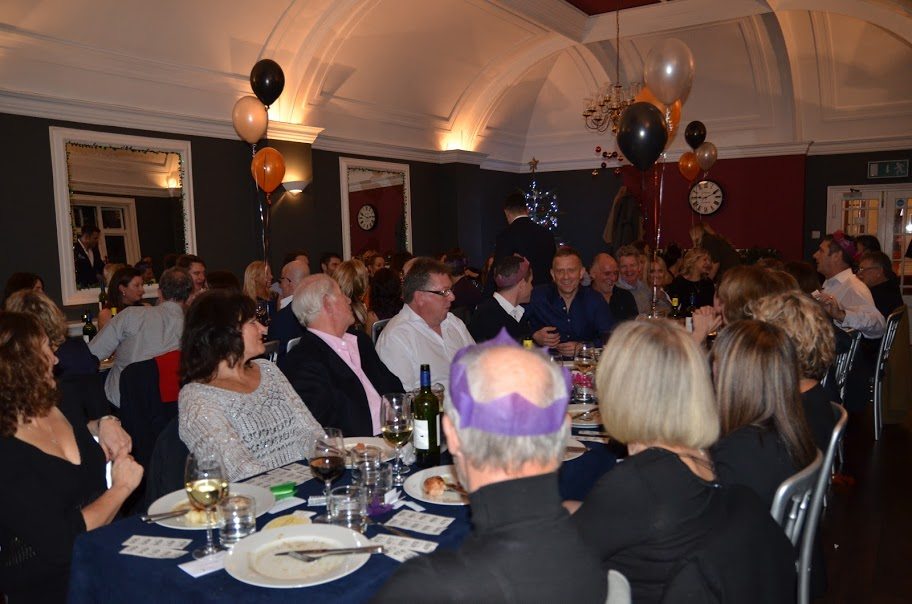 Yet another year has flown by….
As we slide towards another festive period it was time for us to dig our our finest threads for the Field of Fitness Annual Charity Christmas Dinner. Every year we throw a client dinner to raise funds for local charities and this year was no exception. We dined on a festive three course meal at the Angel Dinning Rooms at Guildfords Angel Hotel. Thanks to the generosity of our clients we raised over £3000 for good causes. Amongst the auction prizes were signed rugby boots, a golf day with Dan and Jon and the much sought after membership to Caesars Casino!

Along side the auction we had a raffle with some great prizes, which raised over £500 alone. We like to thank everyone who helped us to raise this amazing amount and as always will aim to beat it next year!
We also wanted to take the opportunity to make some well deserved mentions to our hard working clients….. All of whom have shown dedication and hard work in achieving their health and fitness goals for the year. We look forward to setting some new goals with all of our clients and are excited to see everyone make more positive changes to their lives.

Every year we like to award a very well deserving accolade of Client of the Year, and every year it gets harder and harder to choose! After much deliberation the award went to Ian D. He has been training with us for 4 years and during that time has shown an eagerness to make changes in his fitness and nutrition to hit his training goals. He started once and week and is now a dedicated Elite client training with us three times a week. He is more aware of his nutrition and what he needs to do to continue to build on his initial goals. As well as our Client of the Year we also gave our November Member of the month. This month it went to a very well deserving Emily Dyason. Read more about it here… November Member of the Month 2015