An inspirational journey to London Marathon success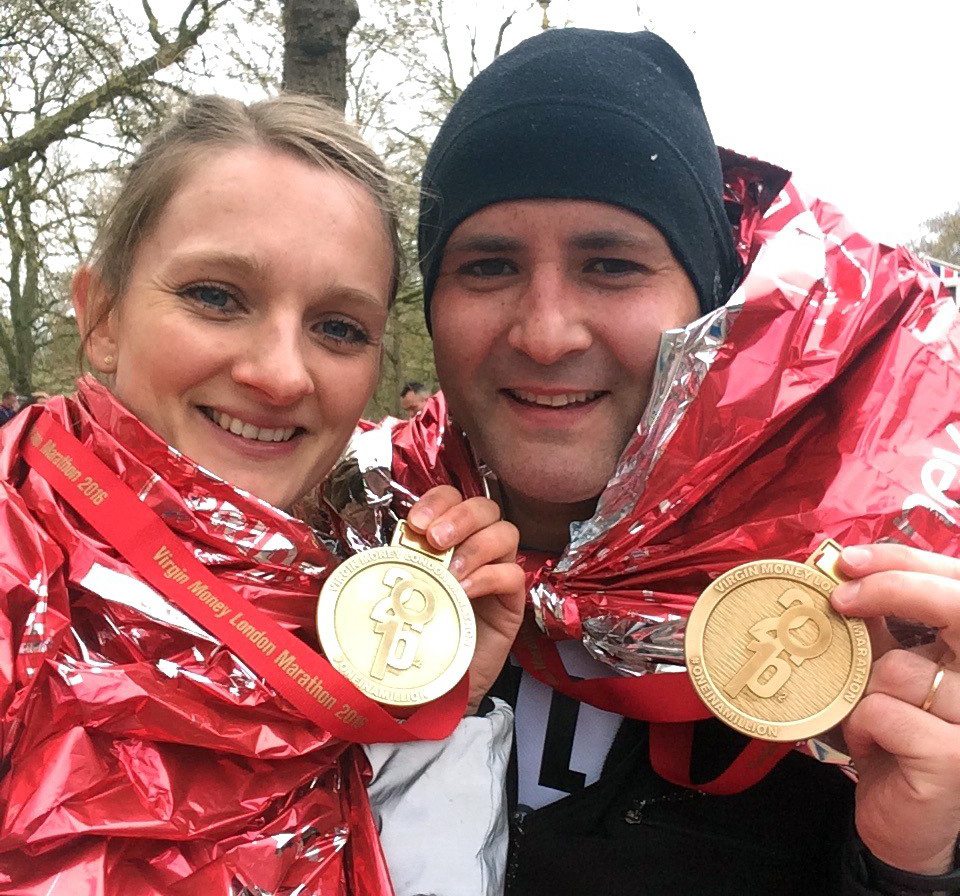 Sally Marriot had always wanted to run the London Marathon. When we asked Sally for a few details for a client case study, we weren't expecting this extraordinary account of a very impressive journey to the start line back in April. We want to share it with you here and hope that it inspires you to do something special too. 
Here Sally tells her own story … 
"Before working with Field of Fitness I was working alone in preparation for running my first London Marathon. I had been running for about 9 months, building up from zero km's to a half marathon last October. My initial aim and motivation was to improve my fitness and mental health simultaneously, at a time when I was experiencing significant challenges in my personal life, working in recovery from trauma. I also wanted to raise money for mental health charities in the process, so signed up to run the London Marathon for The Mental Health Foundation.
"By the time I met Jon and the team, I was pretty satisfied with my general level of fitness. However, I had very little clue about how to take the next step of running a 22km distance to 40+ km race!
Stepping up to the next level …
"Being a complete novice, I was not adequately prepared with enough knowledge of how to effectively fuel my body before, during and after training. Nor did I realise how much stronger I needed to be to get my body capable of running for 3, 4, 5 hours at a time.
"The focus of my training with Jon was to build up my strength. We did a lot of work on building up muscle in my legs and glutes, with a series of circuits that I could then repeat at home regularly.
"As I came to FoF with just 10 weeks to go before the London Marathon, Jon also helped me plan my training program carefully. Fitting in Marathon training around work and 3 children isn't an easy feat, but with Jon's help I was able to carve out slots in the week to do what needed to be done, in order to maximize time and effort and get me to the start – and finish lines.
"My weekly schedule between sessions in the FoF studio in those final 3 months was: one 10k run early morning before the children woke up, one hour-long strength session at home, one 'hill reps' session and then a long run at the weekend (anything from 2-4 hours). In the studio we did lots of foam rolling to ease what had become very tight muscles in my legs, and a lot of lunges with elastic around my ankles!
Getting my nutrition right …
"Jon and I spoke at length about what I was eating before, during and after running long distances and with his help I was able to tweak things effectively as the weeks went by. After each long run I would report back with information about what I ate and drank and how I felt during running and in the hours after.
"We could then use that information to improve things for next time. I learnt a huge amount, and in establishing what was the right fuelling method for me, I found it much easier to listen to my body and work out my limitations.
Dealing with injuries …
"Jon was also very helpful in advising me about injury prevention, through the strength and flexibility work he was setting me. With the hours of road running that I was putting in, in addition to the strength work I was doing at home, I got much stronger and stayed fit. However, even with all the right advice and work that I had done, 6 days before the race I experienced really severe pain in my left knee on my final long run.
"I was pretty determined to do everything I could to get me to the start however and, with a massive confidence boost from Jon and the superb assistance of Sports physiotherapist Brett Davison, I got there. With reassurance that I wasn't going to cause any damage to my knee long-term if I ran, I had a lot of treatment with Brett in the days before the race and just got on with it.
Pacing myself to the finish …
"Jon and the team helped me workout a realistic pace for the Marathon, which I kept to religiously. Even when my body was telling me to stop running at mile 23, I made sure that I didn't allow myself to run slower than the pace I started with. It worked and I achieved my goal: I crossed the finish line still standing in 4hrs 52 minutes. I also raised over £3000 for the Mental Health Foundation.
"I still have a very tight IT band and running is uncomfortable but I am determined to keep up my fitness. I have switched some running for cycling and am doing circuits at home and going out for one or two short runs a week. The FoF team have helped me deign an ongoing plan and I am looking forward to whatever comes along next.
Where do we go from here …?
"I loved the London Marathon, and although the training was completely gruelling, I would definitely do it again if I can get another place. In the meantime, I plan to run in a few 10k races this summer and am hoping that someone will offer me a place to run the Royal Parks Half Marathon in October.
"My understanding of what the body needs in order to be able to run long distance has completely changed and I am so much fitter because of it – both mentally and physically.
"I have also learned the true power of the mind: So much of what we perceive as pain and discomfort is in our heads and can be fought and conquered if we want it enough. Humans are tough beasts and I have taken huge confidence in the knowledge that if I can run a Marathon from scratch in a year, anyone can. It was an amazing experience and for me, an amazing achievement.
"I am hugely grateful to have had the opportunity to take part in such a fantastic race and to inspire others – especially my children to do something similar themselves one day. I am of course also hugely grateful to all of the Field of Fitness team for helping me on my journey!"