Andrew beats all his expectations in the Prudential Ride 100 on Sunday…..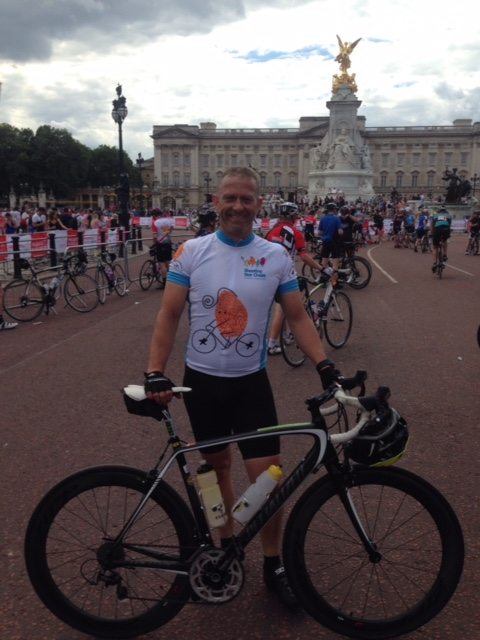 Event report:
Your name:
Andrew Krisson
Other team members:
none
What was the event?:
The Prudential Ride 100
When and where was it?
Started at The Queen Elizabeth Park in London, out to the Surrey Hills and back in to London finishing on The Mall.
What did you specifically have to do?
Ride 100 miles in under 6 hours
Why did you decide to do it?
A personal challenge / first sportive as well as raise money for Shooting Star Chase Children's hospice. https://www.justgiving.com/fundraising/Andrew-Krisson1
How did you get on?
Brilliantly, I beat my target, completed the course in 5 hours and 4 minutes (excluding hold up)
How did your training at Field of Fitness help you prepare for this event?
The program set by Jon helped me to build up my training in terms of speed, endurance and strength.
What was the best part about the whole experience?
The ride itself, the amazing spectator support, riding on traffic free roads and finishing on The Mall……. and the pizza afterwards :)
What was the worst?
Waiting in a lane for an hour and half after an accident but this didn't compare to the poor chap who got injured.
What did you, personally, get out of doing the event?
The desire to do MORE
What next?
The London Duathlon in September
Did you raise money for charity? If so – how much and for who?
I raised over £800 for Shooting Star Chase Children's Hospice.