Ladies Day: Field of Fitness ladies hit the Surrey Hills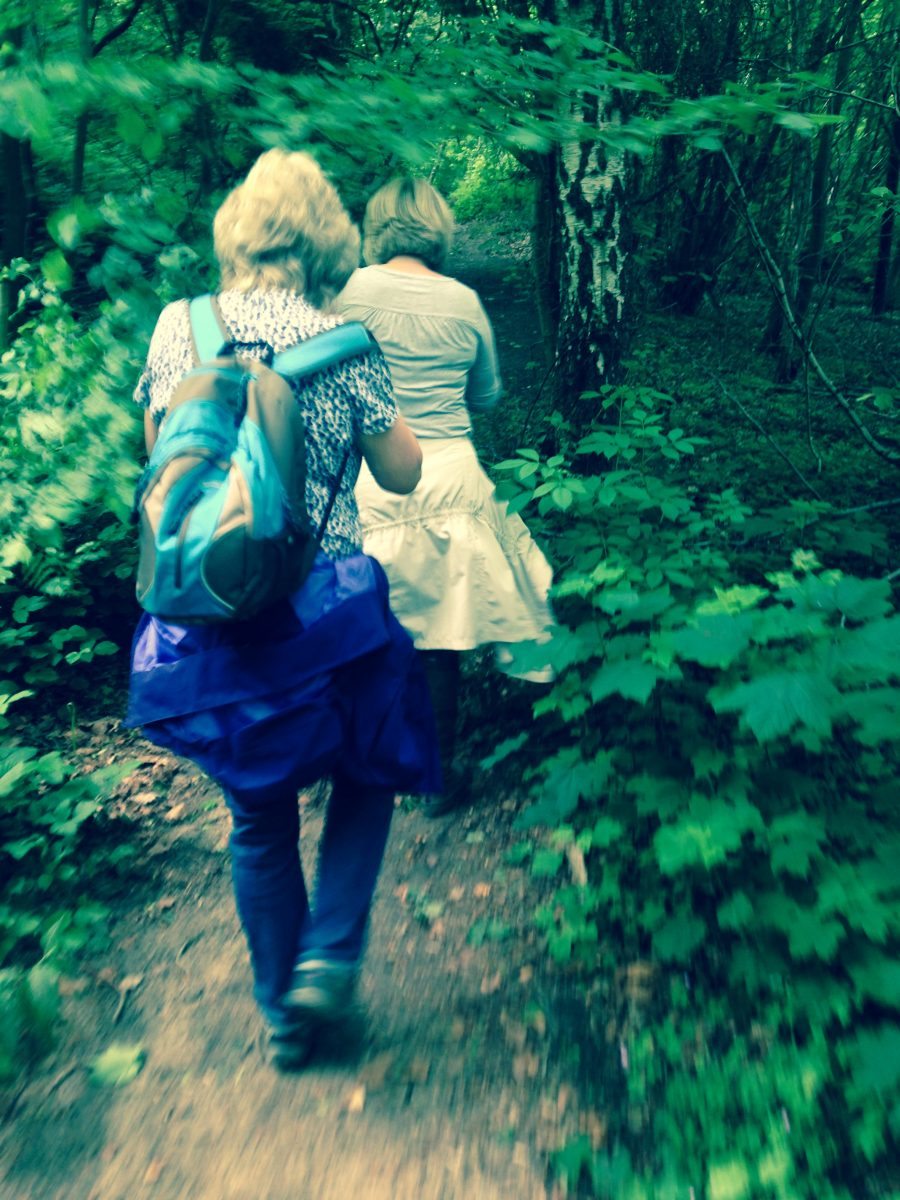 At Field of Fitness we understand that it's not all about the work we do in the gym that leads to a happy and healthy lifestyle!
For several years now we have put on a Golf Day with enormous success.  We wanted to introduce another social event that promotes healthy living and came up with the "Ladies Day Walk"
Our inaugural event was in The Surrey Hills; with it right on our for-step it was an easy decision to make. The views are stunning and the walks plentiful.
We all met at Newlands Corner and walked through in to Albury, stopping off for a pub lunch at the Drummond Arms. We walked over St Martha's and had a really interesting chat with one of the helpers there.
Did you know Yvonne Arnaud was buried there??
Whilst we promote healthy living and exercise at the studio, a chilled cider was very much the order of the day!
Everything in moderation….. Circling back towards Newlands Corner after lunch to work it all off I felt less guilty for having a huge plate of sausage and mash (Claire)