Vanda breezes through the London Marathon…..!!!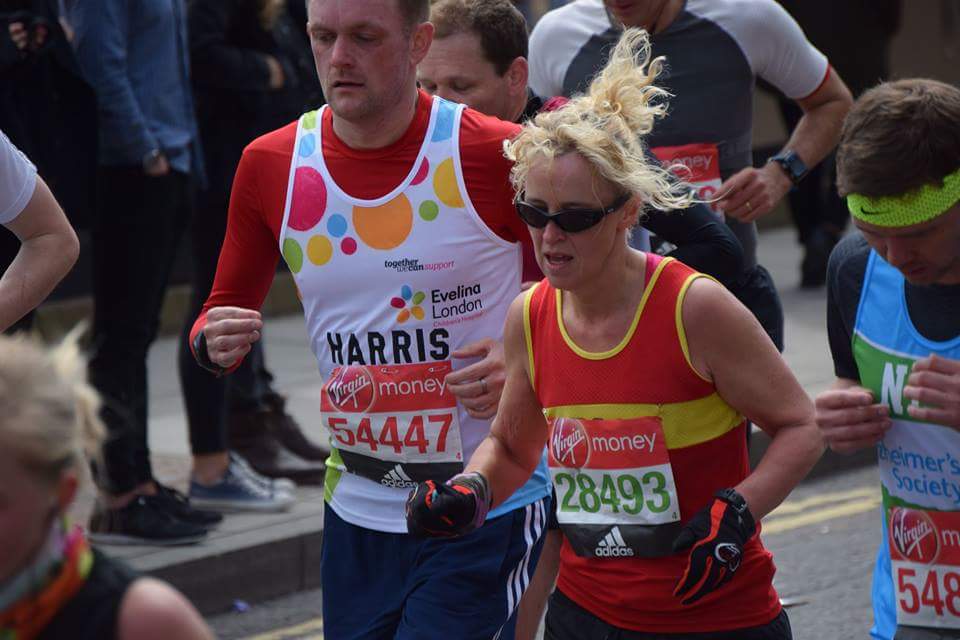 Vanda cruises around the streets of London in a superb time on Sundays London Marathon…..
Event report:
Your name:
Vanda Caulfield
Other team members:
Epsom and Ewell Harriers
What was the event?:
Virgin London Marathon
When and where was it?
London, 24th April
What did you specifically have to do?
run 42.5KM
Why did you decide to do it?
Mmmmmmm – you just have to keep testing yourself against what seems the impossible, so to do it in a good time this year was a goal.
How did you get on?
Great – achieved the best in the range of goals I set myself – it matched exactly across the predicted time following my recent 5ks, half, 10 miles and 20 mile races.
How did your training at Field of Fitness help you prepare for this event?
Crucial – to go in to the training and event injury free is essential!!!
What was the best part about the whole experience?
Other than the painful sports therapy sessions with Dan, being able to walk okay after the event!
What was the worst?
Feeling like I was running through cement at mile 20 to 24, but strangely the face was still reading okay.
What did you, personally, get out of doing the event?
Reminding myself that you can do hard stuff sometimes, even when it feels impossible. If I can do it when I'm running, I believe I can do it when faced with other challenges that come along in life.
What next?
You tell me!!
Did you raise money for charity? If so – how much and for who?
Only personally and from a couple of friends; British Heart Foundation £170