Michele Smashes the South Downs Sportive….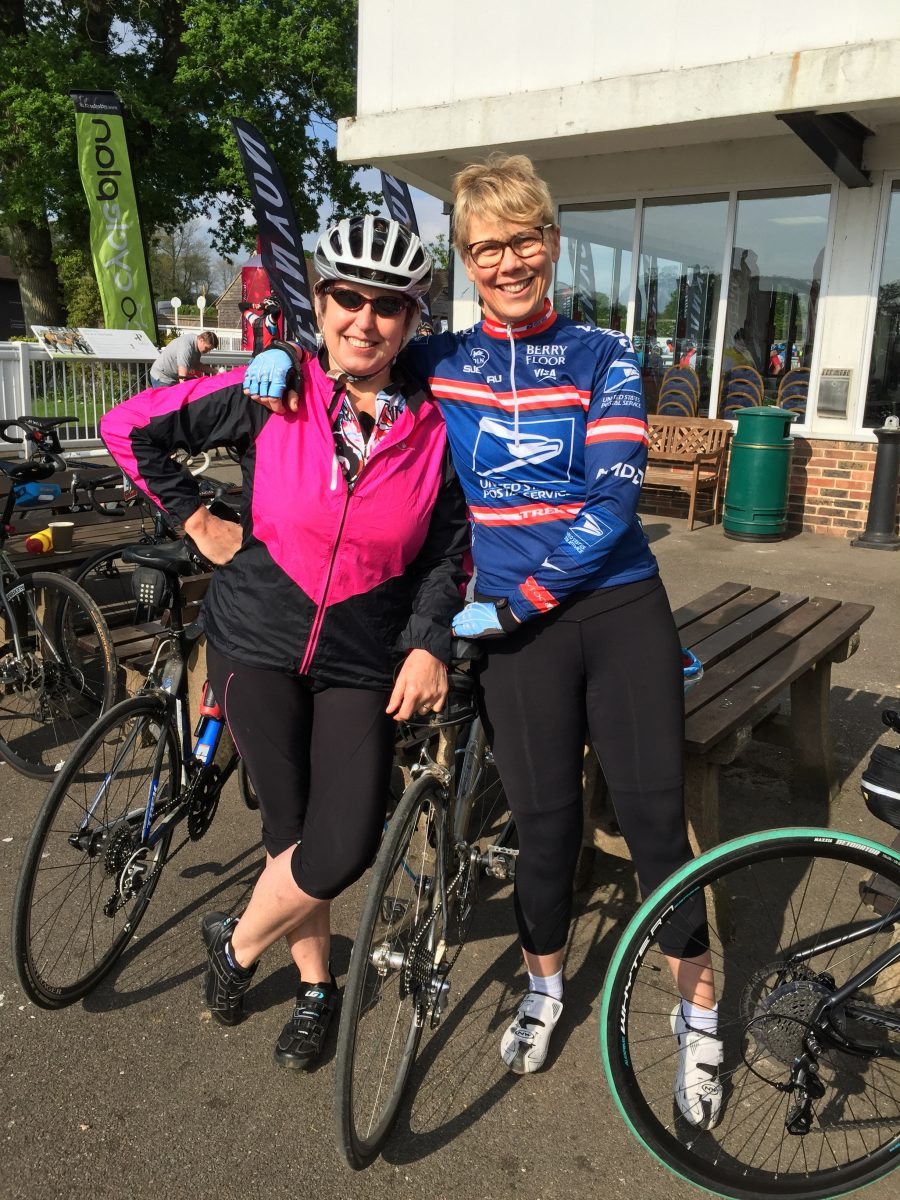 Event report:
Your name:
Michele Kearsey
Other team members:
Vanessa Lanham-Day
What was the event?:
South Downs cycling sportive
When and where was it?
It started from Plumpton Racecourse on Sunday 15th May
What did you specifically have to do?
Complete a 33mile bike ride in the rolling South Downs
Why did you decide to do it?
It's been 5 years since my last competitive race (triathlon). Jon suggested it would be fun, sociable and give me a specific goal to train for.
How did you get on?
I set myself a goal time of 2 hours 30 mins and came in at 2 hours 18 mins which was a good result.
How did your training at Field of Fitness help you prepare for this event?
I have been working on the Wattbike to increase my strength and endurance. Also the core strength exercises Jon has given me helped with the riding position on the bike.
What was the best part about the whole experience?
I really enjoyed cycling through some beautiful countryside.
What was the worst?
Unfortunately my bike computer fell off before the start so I had no idea how far I'd been cycling & could have paced myself better if I'd had more information.
What did you, personally, get out of doing the event?
I think it's helped me gain more confidence in my abilities and a good sense of achievement.
What next?
I would have more confidence entering another Sportive and either try to improve my time or try a longer distance.