Vanessa conquers the Surrey Hills!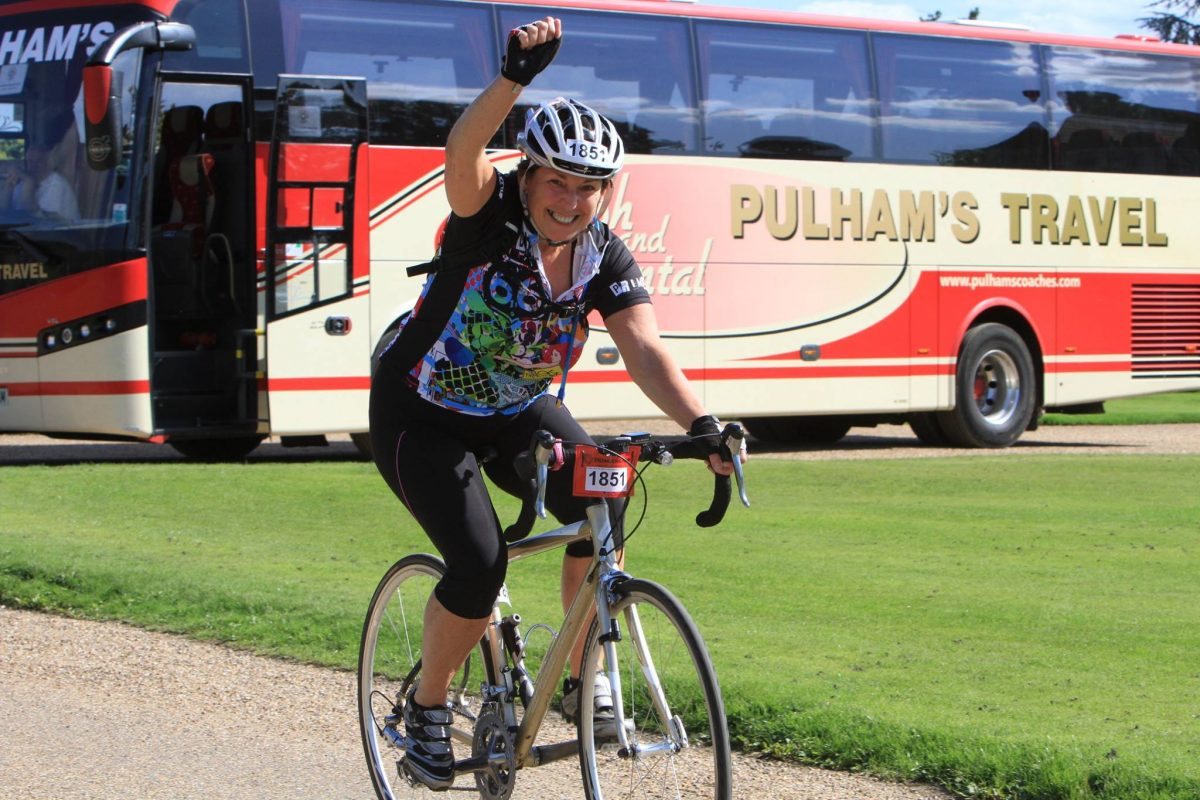 Vanessa's 100km on the bike saw her successfully kicking her cycling demons to where they rightly belonged, proving hard work and determination always win through in the end.
Event report:
Name: Vanessa Lanham-Day
What was the event: Cycletta Surrey 2015
When and where was it? Sept 6th, Loseley Park, Guildford
What did you specifically have to do?
100km bike ride
How did you get on?
I finished it! Despite having led the field in the opening seconds, I came from 4th from last out of 65! However, it was never about the time – it was about simply completing it. And getting up ALL the hills without stopping, which I did!
Were you raising money for charity? If so – who and how much?
Yes, for Shooting Star chase and £231 so far.
How did your training at Field of Fitness help you prepare for this event?
Jon worked really hard preparing me for the event – not just on the Watt bike but in related training and in getting my head right.
I have previously done long rides – but not recently and not since I had a major leg op a few years back. I'd tried a couple of longer distances – but hadn't finished, which in my head made me a quitter – which was what Jon had to work with!
What was the best part about the whole experience?
Finishing it! The relief when I came over the line was enormous. Lots of tears. Plus getting up all the hills; they hurt and I'm not good at them – well, not fast – but it was really satisfying seeing my strategy of managing my heart rate pay off, one hill at a time.
What was the worst?
The hill between Shackleford and Puttenham – blimey, thought it might never end!
What did you, personally, get out of doing the event?
Primarily the kick out of being able to say 'I did it'. Plus it's boosted my self-belief massively and has laid some demons to rest.
What next?
At the moment I'm just enjoying cycling because I want to – not because I have to! But let's see – I expect there's another challenge in me for 2016!